Bringing back the floral dreams you loved so much (see item #2!)
& many more items!
.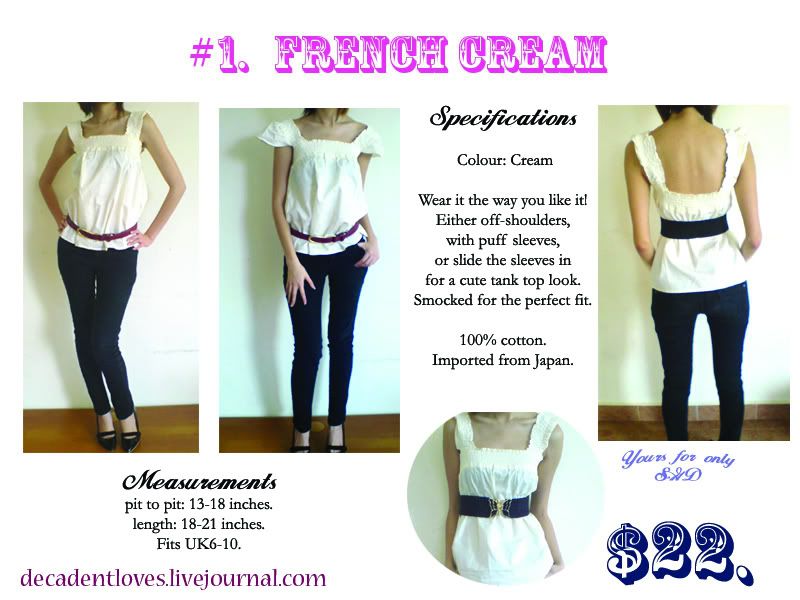 ******
FRENCH CREAM CURRENTLY ALL PENDING/SOLD
*******
FLORAL DREAMS
PINK FLOSS ALL SOLD
BUBBLEGUM ALL SOLD
DAISY STILL AVAILABLE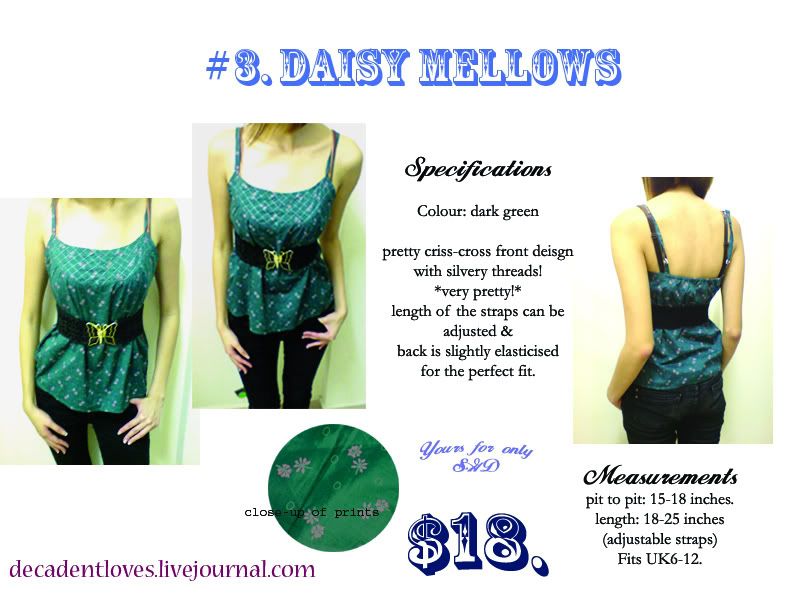 ******
DAISY MELLOW STILL AVAILABLE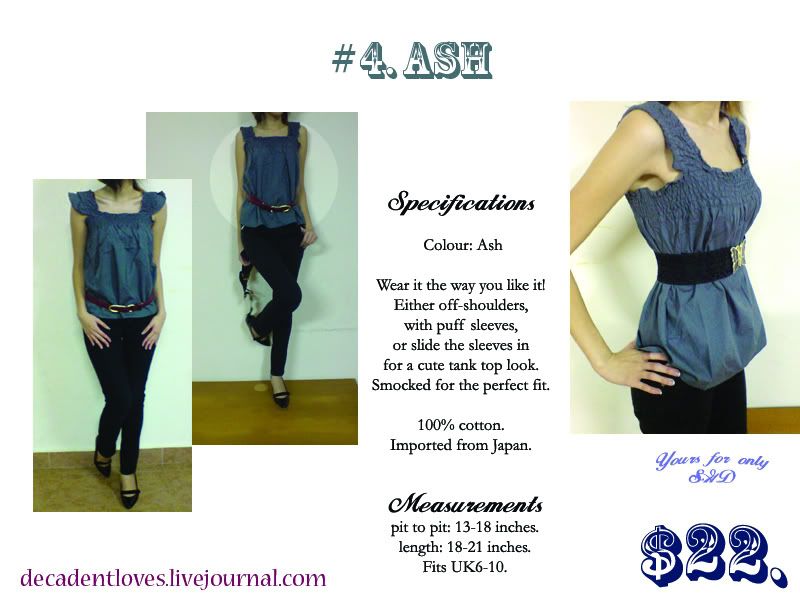 ******
ASH
JUST ADDED TODAY!

ALL SOLD!
please leave ur email if you wanna be on the waiting list
& we'll email you if any deals fall through.
Model is UK 6-8, 160cm
All prices exclude postage.
Postage: $1 for normal mail & $3.24 for registered.
Leave a comment with your email address if you're interesed!